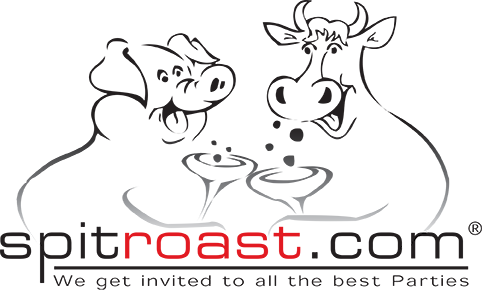 Mid Canterbury
Spitroast.com, proud to be New Zealand's original spit roast company
Since starting out as the Canterbury Spit Roast Company in 1991, we have built a solid reputation for providing great food and outstanding service.
We pride ourselves on being experts at spit roasting meat – of course we do, it's our specialty, and a spectacular, popular option for feeding a crowd. We also have a range of other menu options for you to choose from, and can cater for any occasion, large or small, from black tie dining to casual BBQs, and platters for conferences or corporate events.
Whether you're planning a wedding, birthday celebration or Christmas function, we offer great catered food at competitive prices. Our expert team can come and cook onsite at your venue or, if you prefer, we can prepare everything in our commercial kitchen, and deliver it to you, hot and ready to eat.
Choose from a range of great value and tasty set menus for catering made easy, or talk to us about your personal preferences or specific dietary requirements, and let us put together a catered menu just for you.
Whatever you choose, you'll have the confidence of working with a well-established and experienced company. The Spitroast.com team really know how to throw a party (or impress your clients!).
Check out our menus and catering tips, and get in touch with us for help with planning your next event.
Meet Paul and Lynette Hawker
Having spent four years as the Operations Manager and Head Chef of Christchurch and Canterbury Spitroast.com, Paul jumped at the opportunity with his wife Lynette, in bringing Spitroast.com back to their home region in South Canterbury.
Lynette has her hands full with their young son Matthew, juggling an Early Childhood teaching career, but continues to be an integral part of the operation, supporting Paul at many events.
Paul, is a qualified chef with 20 years' experience in various hospitality establishments, including food & beverage management for international hotel groups. Both have been owner/operators of previous conference, catering and café businesses.
Paul and Lynette love bringing the thrill and theatre of Spitroast.com to the many customers they have worked with over the years – having an opportunity to celebrate many special occasions from weddings, 21st', anniversaries and work shouts provide the sense of importance to any occasion they cater.
They have catered in some of the most scenic regions the South Island offers, from the rugged hills in the back country to the finest of gardens, and enjoy that every event is unique and completely different.
For Paul and Lynette, it's always been about the people, the satisfaction and enjoyment of being part of the celebration, providing first class and hassle-free catering, ensuring no-one leaves hungry.
Yours guests will thank you that you invited Paul and Lynette to your party.
Contact us to discuss your requirements or request a quote today.